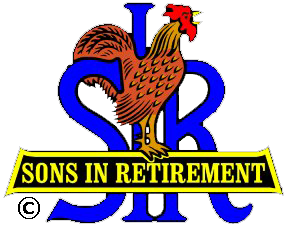 This page was last updated on Nov 20, 2016.
18-Hole golf memberships are available to all SIR Branch 116 Members who are also members of the Northern California Golf Association (NCGA). Weekly tournaments are held at private and public courses throughout the Bay Area, generally on Mondays. Memberships include eligibility to play in all 9-hole events. Separate 9-hole memberships do not require NCGA membership.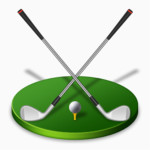 9-hole tournaments are generally on Wednesdays. Check out the Membership Q&A by clicking on the menu below the header and navigate to Administrative/Membership Q&A for more info.
From the Chairman…

Welcome to the updated Website. The same information is still available, but the appearance has changed. Click on the menu below the header to navigate to the page you want. Click on the magnifying glass and a search bar appears to help you find what you're looking for. You can print pages by right clicking, then click print on the pop-up menu. Where a pdf version of the item is indicated, simply click where indicated and print the pdf page for a cleaner version of the document.
You may also signup for Boundary Oak & Paid-in-Advance tournaments on this website. Simply navigate to 18-Hole Schedules & Signups and choose either Boundary Oak Signups or Paid-in-Advance.  Please follow the instructions when signing up.  And, don't forget to check out the Trivia section (navigate to Administrative/Trivia for the 19th Hole).
Navigation is easiest on a desktop or laptop computer.  You can also navigate on a mobile device by using your finger to click on the gray area just beneath the SIR Branch 116 Golf heading.  Depending on your monitor, or what type of mobile device you may be using, some pages may require you to scroll either horizontally (by going to the bottom of the page) or vertically (on the right edge of the page).
We continue to debug our new website and continue to add new features. The latest addition is a Website Index.  So please check it out and send any concerns or recommendations to Bob Testa. 
Effective for the 2017 Branch 116 golf season, Bernie Wroblewski and Jim Johnson will be the new golf chairman and assistant golf chairman, respectively. They will be planning the 2017 golf venues and organizer schedules, while Carlos Xavier and I will maintain the schedules for 2016. What that means, if you have any questions problems, suggestions, etc, Carlos and I are still your go to guys for the rest of 2016. Bernie and Jim will be the go to guys starting in January 2017. Thank you Bernie and Jim! Please note that the schedule for 2017 is now posted and available for viewing. 
The results of the golf questionnaire are now available and can be viewed by clicking on this link:  Golf Questionnaire Results  About 44% of the 18-Hole members responded which is an outstanding response rate and shows a strong interest and vitality in our golfing group.  Thanks to all who participated!
  Zav